Legacy Phone Systems
Legacy Phone Systems – Small Businesses to Large Enterprises

Zen-Tel carries a complete line of phone systems and most components for many manufacturer systems. All phone system hardware can be configured to your specifications and is covered under our 1 year, full working order warranty. Most phone systems are also eligible for coverage under Zen-Tel's network maintenance packages.

For a needs/pricing evaluation on phone systems give us a call toll free at (866)693-6835 or request a quote here.
Small Business Solutions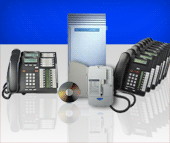 Small businesses with 10 – 250 users can utilize key systems with many of the features available on larger PBX systems. Caller ID, intercom capabilities, direct inward dial, enhanced call center applications, digital networking and speech recognition are all available on most SMB solutions. Plus, all small business solutions are designed to grow with your business and you can add different features as you need them. 
Small Business Benefits
Scale-able solutions that will fit growing small business needs well into the future.
Cost-effective equipment with a wide selection of features for most applications.
Buyback program which allows you to sell your used equipment back to Zen-Tel when you upgrade.
A one-stop resource for your entire phone system and data network.
A support resource with online troubleshooting and personal support from our technical staff.
Click here to request a quote.
Large Enterprise Solutions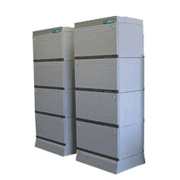 Large Enterprises have many options when setting up and deploying their phone systems. PBX systems can be designed to maximize employee productivity and minimize costs for any application type from large call centers to centralizing trunking for many branch offices. Features such as custom call routing, call center software, call accounting, interactive voice response, and ISDN private networking are all available to add to a solution that is designed for your specific business.
Large Business Benefits
Fully integrating solutions that can be designed for any application from call centers to private networks.
A wide variety of system manufacturers to choose from with an expert staff to help you fnd what you need.
Flexibility in network design to utilize data or voice capabilities for telephone communications.
Solutions that are integrating with previously existing infrastructure.
Long term support and maintenance from a highly trained and experienced technical staff.