Company
Your Kansas City Telephony Wizards
Zen-Tel has called K.C. our home town since we started the company as a Siemens support firm in 1999. We are now proud to be Kansas City's premier product/support dealer and SME for Avaya®, Cisco®, Nortel Networks®, and Siemens/Rolm® phone systems. We are located in Overland Park, Kansas and provide telephone system services and products to organizations like Flower Foods, Hostess, HCA, KSNG, North Kansas City Hospital, and more. If your company is located or headquartered in the Kansas City metro area and you utilize Avaya, Cisco, Nortel, Norstar, or Siemens telephone systems you can get the advantage of in town product availability and fast, friendly support.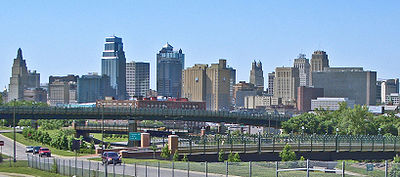 The K.C. home town dealer advantage:
Customer oriented sales and service means that you will get fair treatment as a customer and experienced professionals to provide support, as well as the assurance that you will get exactly what you need without unneccessary, gimmicky additions.
Our expert telecom technicians rival the best available in the industry and are available to personally provide phone system installation, maintenance, and administrative and end user services within a time frame suited to you.
Emergency response time with maintenance contract is guaranteed at 2 hours or less for our Kansas City customers and our on call technicians can often get to a telephone system site in less than two hours.
Save on shipping costs. As a Kansas City Avaya, Cisco, and Nortel dealer we can save you time and money for shipping on large purchases and can often personally deliver smaller products.
Friendly staff. At Zen-Tel we still place value on developing strong relationships with our customers and we feel that a friendly environment is beneficial to our business.
As a Kansas City Avaya, Cisco, and Nortel dealer Zen-Tel is committed to providing the best possible telephony products and services and it is our goal to bring quality assurance to the voice/data networking industry. If you are looking to buy a new phone system, add to an existing one, or if you simply need quality maintenance services for an Avaya or Cisco switch Zen-Tel is your home town choice.
Please feel free to contact us if you have any questions:
Call us at (913) 438-2211
Send a fax to (913) 438-2210
Email us to speak with a representative
Find out more about our services: